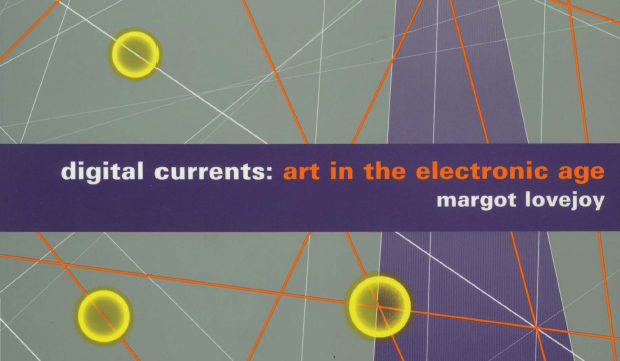 Reading through Margot Lovejoy's Digital Currents: Art in the Electronic Age, I came across a particular writing that struck a chord with my current explorations in video and performance art: "Video as time, space, motion."
In this writing, Lovejoy examines the relationship and history of video artists and the technology/tools that aid and inform their practices. Artists such as Nam June Pak and Wolf Vostell are front and center in this piece, as one would imagine — however, it is the understanding of their practices through the evolution of technology that is of great interest to me.
In 1965, the Portapak video camera was released and with it came a new era of accessible videography. This made large waves in the art world due to the device's accessibility in terms of financial cost and in terms of portability. Moving images became a form of interactive art – imperative to the formation of new video art and, eventually, telepresence works.
From Rosenbach to Nauman, a very wide spectrum of artists quickly appropriated video as an expressive new art medium. For feminist artists, this tool was particularly invaluable due to what Lovejoy calls the "newness of video." She argues that this trait afforded it a completely unobjective stance as a medium which could allow it to be appropriated for influential, ungendered works.
Video has progressed in so many ways, becoming increasingly accessible with each year and each innovation. Today, we hardly think of video as "new" or clear of objective history. Understanding and appreciating how exhaustive the relatively short history of videography and video as an artform is incredibly important for this exact reason. Lovejoy's work is a great start in the right direction with ample support, works, and queries to push the importance of video as a medium to new heights.