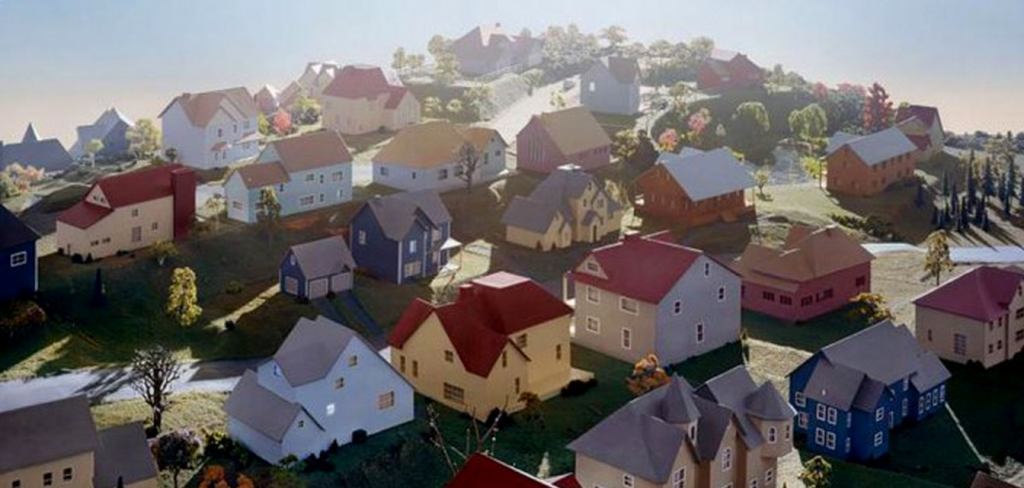 There is nothing worse than finding out that the artist whose work you are in complete awe of is also an extremely sincere and intelligent individual. Some people just have all the luck! As I waited and prayed to find something – anything! – wrong with James Casebere, as I listened to his lecture the realization slowly crept over me: there is no fault.
I love Casebere's work. I will talk for hours and hours about his work to anyone who will listen – and I've learned quickly that few will after the fourth hour. The craziest part? I never even heard of his name before his exhibition at Cornell University.
"Scales and Dimensions" presents an incredibly satiating look into the mind of the brilliant artist. He forms intricately gorgeous miniature models in environments which showcase an equal amount of attention to the atmospheric light and surroundings. The final touch is his impeccable photography. The result is simply magic.
The surreal works Casebere produces are surreal – from his hallways scenes to those of suburbia, each image is more detailed and composed than the last.  The whimsical nature of his works are of key importance to their success and seeing the models on display only help one's appreciation for how much work must go into each and every image.
I greatly enjoyed the lecture presented by James Casebere and continue to be amazed with how tactful and genuine such a talented artist is in person.
---
Photo credit: http://d71vxl4sfh0st.cloudfront.net/wp-content/uploads/2014/09/Pg-13-Arts-Casebre-1.jpg